Our Team
Kathy L. Cervantes, Founder, and President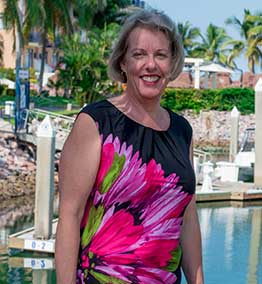 After six years working in corporate America, Kathy wanted to start her own business to get away from the unethical practices that surrounded her and founded Diversified Accounting Services Inc.™ in 1989. When asked what was her motivation to start a business? She answered, "I found it difficult to work in a company that lived by double standards. I feel that small businesses are often shortchanged, charged high prices, over promised and under served.
As a small business owner myself I feel that I can relate to many other small businesses and share my knowledge that I have gained through my experience as a small business owner. I know I have done my job when we are the first person our clients call with any business or tax questions." When not at work Kathy is an avid gardener. From flowers to salad greens, she can make almost anything grow. During tax season she finds it relaxing and effective way to de-stress and think through problems. Kathy also loves to spend time with her husband of 29 years, two children, and walk her dogs.
Education:
- Central Washington University, Bachelor of Science, Major in Accounting, 1983
- Central Washington University, Bachelor of Arts, Major in Business Management, 1983
Kattrina J. Cervantes, Accountant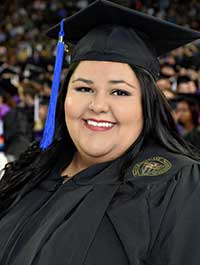 Kattrina joined DAS in 2014 as an accounting intern where she learned about the bank reconciliation process and single and double entry transactions. Five years later she now manages the full bookkeeping cycle for several small business in various industries.
Payroll professional, bookkeeper, and administrative assistant, Kattrina's "can do" attitude, willingness to learn, and fresh ideas make her a valued asset to our team. While attending classes for her Associate of Arts in Business Management at Edmonds Community College, she discovered a natural knack and understanding for accounting. Throughout her employment with DAS Kattrina was enrolled as a fulltime student at the University of Washington working toward a Bachelor of Arts, Major in Accounting and graduated in August, 2018.
During her time with DAS, this is what Kattrina has to say about her roll; "I really enjoy my job and the work that I do. There is always something new and different. The close working relationship we have with our clients is unique in that we are given complete trust to solve problems big or small. I think that well represents what DAS is all about."
Education:
- Edmonds Community College, Associate of Arts, Business Management, 2015
- University of Washington, Bachelor of Arts, Major in Accounting Principles, 2018
Christine "Chris" L. Smith, Associate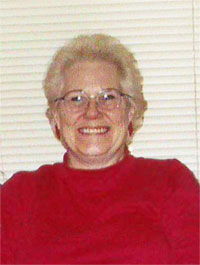 Chris has been a team member of DAS since 1992. Years earlier, Chris met Kathy while working for a mutual employer. When Kathy started to gain more clients Chris joined her team and helped build the business into what it is today. During her time at DAS she has been a key asset in our company's success, from receptionist and administrative assistant, to spreadsheet specialist and business partner, Chris has seen and done it all. "I have been through it all, while working here at DAS. From being a three and four client business, to almost having too many projects to handle, DAS is unlike any company I worked for. Kathy is truly a one of a kind business person. I am often in awe of how she can handle what seems like impossible situations, often account reconciliation related, and make the deadline. My favorite part of my job is the interaction with our clients. I have been here so long that I consider many of them to be close friends."
While Chris retired from full time work the summer of 2015 but she still helps with occasional projects. Throughout her time at DAS and in her retirement, Chris takes frequent trips to Eastern Washington to visit her family. From her sisters and brothers, her children and grandchildren, to her pets, Chris has a large, closely knit family that she loves spending time with.
Education:
- Everett Community College, Associate of Arts, Accounting Principles, 1990